New (or refitted) Windows Saves Energy And Adds Value To Your Home
In your home, windows let the light in and connect you to the world outside. They are like a welcome sign that invites your family and friends to enter a friendly environment. They protect you from Mother Nature's worst climate such as rain, wind, snow and extreme heat or cold. Modern windows also allow you to save significantly on energy costs and many become a center-piece of your homes street and interior view. Some almost are much like a piece of art. Our Team Will Help You Select The Windows Best For You. Few home renovation projects stretche your investment dollar farther than new windows

According to the Remodeling 2021 Cost vs. Value Report (www.costvsvalue.com), new or refitted windows can return homeowners over 73% of the project cost upon resale.

There are many factors to think about when shopping for new or refitted windows for your home, but whatever choice you make you will be making a sound investment. Terra Renovations can assist you in selecting the right windows for you home renovation project and to assure you the installtion is properly done.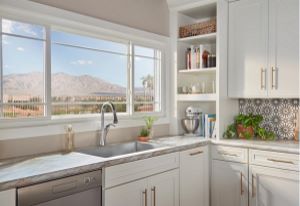 One of the many benefits of new or refitted windows is that they let the light in. See the brightness of this kitchen with new picture windows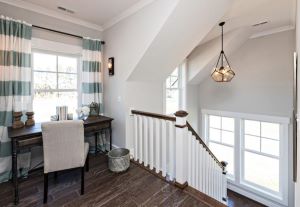 The new windows in this staircase let in ample light for the landing and also provide energy saving sunlight.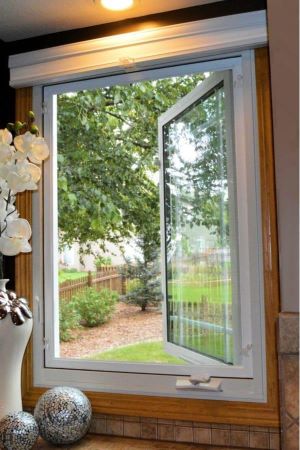 This new casement window is easy to operate, clean and let the air flow.
Terra Home Renovations Windows Are ENERGY STAR Certified Windows
With the new Canada Greener Homes Grant you can get up to $5000 back on your new windows project. Our expert team will guide you through the process of applying for the grant.

Our team will provide you with a no obligation free quote and help you select the windows that our best for your needs and budget. We work with you from start to finish and will be there for months after completion to serve you even better.
Benefits Of A New Custom Fitted Or Refitted Windows
Increased home value
Enhanced home security and safety
Reduced dust and allergens
Improved home comfort
Improved energy efficiency
Noise reduction
Enhanced curb appeal
Terra Home Renovations Ltd. Your Partner From Project Start To Completion
Terra Home Renovations, is a full-service design/build residential remodeling firm in Greater Toronto Area (GTA). The company's philosophy is based on our four pillars of Professionalism, Accountability, Creativity and Value. Keeping these principles at the center of everything we do allows us to deliver the very best experience possible for our customers.

From the first time we sit down with you to discuss your ideas, all the way through to the final sign-off at project completion, you will feel like you are part of the process. This is your home and your investment. Our role is simply to turn your dreams into reality. We will solicit all of your ideas while we are building the project plan, and you will be continually updated throughout the life of the project on how the work is progressing.


Contact Us To Arrange A Free Quote Or Ask A Question