New Front Doors Save Energy, Adds Value To Your Home And Provide An Artistic Street View


Older front doors are often energy and appeal inefficient. Older doors are often drafty because they lack sufficient insulation. A new door replacement will have better insulation, and a tight seal to leave those cold winter winds outside where they belong.

Replacing your front door could offer a wealth of benefits. Your front door is the entrance to your palace as such and replacing it with a new, modern foor reaps many benefits. Door replacement is a great opportunity to improve security and energy efficiency, not to mention your home's appearance.
Durability is another advantage to installing a new front door. These new doors are maufactured with reinforced cores so they are capaable of preventing warping. And other things, like bubbling, peeling, and even chipping. Because of the method used to paint them these doors will probably never need to be repainted. It will be money well spent!
Our ENERGY STAR® 2021 Most Efficient certified doors qualify for the Greener Homes Grant redeemable under the Canada Greener Homes Grant program. New doors also save you more money on your energy bills and enhance your property's curb appeal. Our Team Will Help You Select The Best Doors To Enhance Your Home
Benefits Of A New Custom Front Doors
Modern Front Doors Let The Light In
Modern Front Doors Offer An Added Layer Of Security
Improves Your Homes Curb Appeal
Modern Doors Are Energy Efficient
Increases Your Home's Value/li>
Noise reduction
Easier To Clean
New Doors Are Durable
New Doors Improve Privacy And Light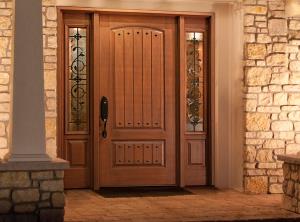 A new front door enhances your home's curb appeal.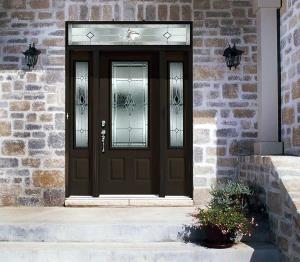 A modern front door conserves energy and lowers your utility bill.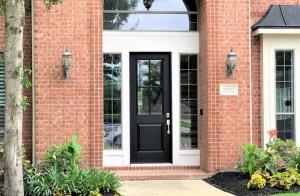 Modern front doors are stronger and add more security to your home..
Terra Home Renovations Doors Are ENERGY STAR Certified Windows
With the new Canada Greener Homes Grant you can get up to $5000 back on your new doors project. Our expert team will guide you through the process of applying for the grant.

Our team will provide you with a no obligation free quote and help you select the doors that our best for your needs and budget. We work with you from start to finish and will be there for months after completion to serve you even better.
Terra Home Renovations Ltd. Your Partner From Project Start To Completion
Terra Home Renovations, is a full-service design/build residential remodeling firm in Greater Toronto Area (GTA). The company's philosophy is based on our four pillars of Professionalism, Accountability, Creativity and Value. Keeping these principles at the center of everything we do allows us to deliver the very best experience possible for our customers.

From the first time we sit down with you to discuss your ideas, all the way through to the final sign-off at project completion, you will feel like you are part of the process. This is your home and your investment. Our role is simply to turn your dreams into reality. We will solicit all of your ideas while we are building the project plan, and you will be continually updated throughout the life of the project on how the work is progressing.
Contact Us To Arrange A Free Quote Or Ask A Question