What's New In Kitchen Design
Terra Home Renovations have years of experience in new kitchen designs, remodeling or renovation. A modern kitchen design combines many working elements – layout, cabinets, worktops, appliances, lighting to name a few. In 2022 the kitchen is not just a place where we prepare and enjoy meals, but has become a venue for social events. Our Design Team Will Help You Build Your Dream Kitchen wherever you live in Toronto or the GTA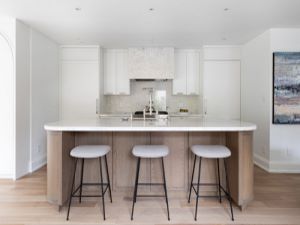 A kitchen breakfast bar provides a nice spot for family gathering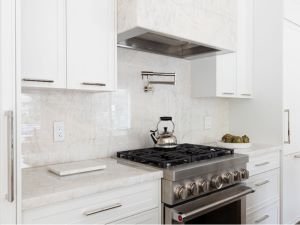 Adding a kitchen island is one of the best ways to increase the value of your new kitchen when designing for home/kitchen renovations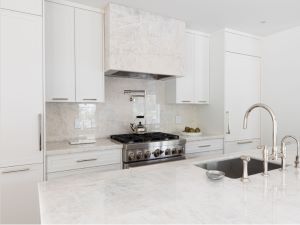 Windows provide light to work, necessary ventilation and of course a feeling of openness to the kitchen
Planning For Your New Or Remodeled Kitchen
No matter whether you seek a simple functional modern kitchen or one with all the magical technical wizardy, our design team is at your service to help you develop what's best for you and to design it to your budget. We will help you to design and create your design and provide a budget so we can focus directly on affordability without sacrificing quality.


Benefits Of A New Kitchen
Larger Cooking Space with Modernized Appliances
Increased Comfort Allowing Larger Gathering
Improved Safety with use of range hoods and other equipment
More Storage Equals Less Clutter
Higher Energy Efficiency with "greener" lighting solutions and more
Increased Savings on Utilities with Energy Star Appliances
Higher Home Value - A Superb Kitchen Is High On All Buyers Lists
Terra Home Renovations Ltd. Your Partner From Project Start To Completion
Terra Home Renovations, is a full-service design/build residential remodeling firm in Greater Toronto Area (aka THE GTA). The company's philosophy is based on our four pillars of Professionalism, Accountability, Creativity and Value. Keeping these principles at the center of everything we do allows us to deliver the very best experience possible for our customers.

From the first time we sit down with you to discuss your ideas, all the way through to the final sign-off at project completion, you will feel like you are part of the process. This is your home and your investment. Our role is simply to turn your dreams into reality. We will solicit all of your ideas while we are building the project plan, and you will be continually updated throughout the life of the project on how the work is progressing.
Contact Us To Arrange A Free Quote Or Ask A Question